Boundary
From the Rectory along the Rue Maze (including the Rue des Caches), Les Cornus and reaching out to the boundaries of the Canton des Hamelins on the one side, and the boundaries of St Andrew's and the Forest on the other, to Petie Bôt Bay, returning by way of the Valley road (including Le Huret) to Les Pages, the Rue Cotelle, Le Clos au Barbier, Les Cornus and the Rue Maze (including La Longue Rue) to the Rectory. (Please view the map).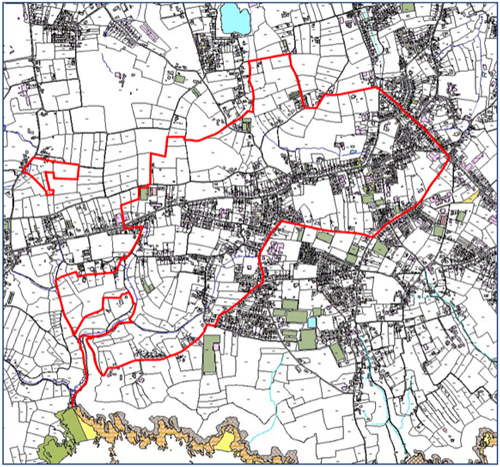 Abreuveurs
1
Les Hubits
Fountain, pump and drinking trough
At junction of St Martin's with St Peter Port. Cleaning and repairs shared by both Parishes
2
Les Hubits (La Mare Mado)
Pump and drinking trough
 
3
Steam Mill Lanes (Douit de la Porte)
Drinking trough
 
4
Les Huriaux (La Vallée)
Drinking trough
 
5
Les Varioufs (Les Quatre Vents)
Drinking trough
 
6
Rue Poudreuse (les Merriennes)
Fountain
 
7
La Bellieusse (Le Douit / Les Traudes)
Fountain, drinking trough & two catch pits
 

Hire the Parish Hall!
Did you know that you can hire the Parish Hall for public and domestic functions such as a wedding reception or anniversary party?